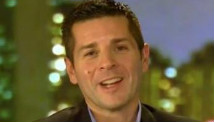 Some have cited errors with the film's account of specific instances of the civil rights movement while others expressed outrage over the way President Ronald Reagan was depicted — apparently some view Reagan as a deity. Here's a spoiler alert (and by "spoiler alert," I mean a spoiler to people who have never googled or read anything about the film): It was fiction — that means it was made up. There was no "Cecil Gaines," the butler character played by Forest Whitaker in the film. The film does not even purport to be a bio pic. Sure, it was loosely inspired by the life of Eugene Allen, a man who served as a butler in the White House for 34 years for eight presidents, but the film was a fictionalized account . And we saw similar obsessive fact-checking last year with movies such as "Argo" and "Lincoln." I guess we should be thankful that Twitter wasn't around when "Forrest Gump" was released because people would have gone crazy with tweets over that one. Can we agree on something? A director who is making a documentary should be required to present an accurate recitation of facts and history. But for all other movies, filmmakers should be afforded creative license to make the movie that fulfills their vision of the story they want to tell, even ones based on real events. Filmmakers are not historians, nor should they be held to such a standard. Consequently, directors must be allowed to add scenes or dialogue that make the film more entertaining, such as the fictionalized depiction in "Argo" of American diplomats trying to board a plane to escape from Iran before they are discovered. So here's my advice to all you self-appointed movie fact-checkers who are just waiting to pounce on any mistake you detect in a film to show off how clever you are: Relax. Go to a movie, log off of Twitter, silence your phone, sit back, eat some overpriced cold popcorn that's part of the criminally expensive "value combo" and watch the film. You never know — you might just find that you actually enjoy it.
'80s movies that need a sequel
7. Beetlejuice Once upon a time there was supposed to be a sequel Beetlejuice Goes Hawaiian but then Tim Burton got preoccupied with Mars and working with Johnny Depp. Well, the good news is, part two is coming. Writer Seth Grahame-Smith tweeted a photo of himself in Beetle gear earlier this year. Michael Keaton, Winona Ryder and gasp Tim Burton are all set to return. No word on when it will be released. 6. Top Gun Cmon, who doesnt feel the need for speed at least once a year? Top Gun is a landmark 80s film that deserves inclusion in the Smithsonian. Actually, maybe its there. A sequel was planned in 2012, but the project was shelved after director Tony Scott committed suicide. 5.